I'm down with jumping on bandwagons today.  My brain is completely shot.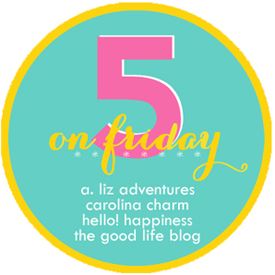 [darci, april, christina + natasha]
|ONE|
I have a wonderful friend who comes and lets our monsters out in the afternoon.  Our regular two are fine, but our little foster is too young to be able to hold it all day.  She sent me these pictures today and it was just the pick me up that I needed.  I love those freaking faces!
|TWO|
The Stay Away from Tricks and Treats! Challenge group is pretty much the best thing since sliced bread.  These women are fantastic and the support this month has been amazing.  I've never had a support system like this before with getting healthy and I now see why they say that a support system is so integral to long term weight loss!  I'm down 3 pounds this month and I can and will certainly attribute a nice chunk of that to the wonderful support system that I have right now.  There is still time to join, so just let me know!  We've all enjoyed the group so much that we plan on continuing after the month ends.
|THREE|
I have no idea how people take awesome pictures on the bike.  I can't even take a halfway decent selfie on the freaking trainer! (Okay, I can't take a halfway decent selfie pretty much ever, but that's not the point!)
|FOUR|
I'm starting to figure out my race schedule for next year and I am really freaking excited.  Stay tuned!  Nothing signed up for yet, but I can guarantee that there will be at least one 70.3 on there (if not 2) and possibly a 50K depending on how convincing my friend is.
|FIVE|
And remember with all this Ebola and end of the world around…..
Now off to have a great weekend with Kim and Pam!  Oh yeah, and that pesky half marathon on Sunday!
Happy Friday!