– My long run was rough.  You know those runs that make you feel like you're moving backwards?  It was kind of like that.  But I hit my times and my heart rates and then I went and ate one of the best gyros of my life.  Winning.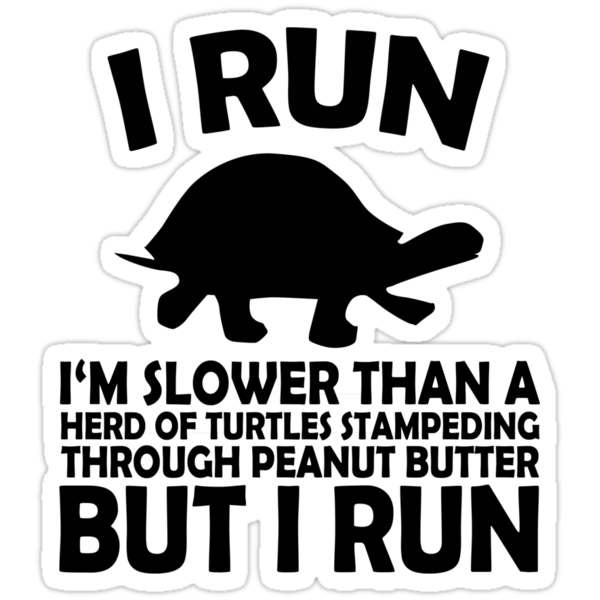 – I had back to back long rides/bricks this weekend.  I told my coach on Sunday night that my nether regions hate her.  How exactly am I supposed to ride 56 miles in tri shorts with very little padding????  Saturday's ride was just three painful hours.  My head was not in it and neither was my heart.  On the plus side, Sunday's ride was everything that Saturday's was not.  I felt like I could keep going for hours and I even saved the life of this little guy!
– And finally, my big news!  I'm teaming up with Des over at Finding the Skinny Geek Within to host a wonderful October Challenge!
It's no secret that I'm a little fluffier than I want and need to be.  In order for me to a) kill it in triathlons next year and b) look like a knockout at my wedding, I need to get my butt in gear on taking up a little less space in this world.  Fortunately, I conned Des into helping me!  If you don't know her or her blog, she's a rock star tennis player who is working on dropping some weight.  She's also a massive nerd and geek which we all know I love!
I'm certain that I am biased, but I really think that this challenge is awesome.  (And if you like me at all, you should sign up so I don't feel foolish!)  We're setting it up to really be whatever you need it to be:
  Need friends to help you stay away from the candy?  We're here for you!
Need accountability to get you out of bed and working out in the morning?  We're here for you!
Just want to connect with some like minded fitness loving folks?  We're here for you!
Want daily hilarious stories about how clumsy I am?  My lack of coordination is here for you!
We're also having a optional Diet Bet along with the challenge if one of your goals is weigh loss.  I just finished one up with the awesome Skinny Meg and it really helped keep me accountable!  You basically bet that you can lose 4% of your body weight in 4 weeks.  If you lose the 4%, then you win!  It's easy as that!  We'll also have a Facebook group so that we can all chat with each other.  Lots of support!  Oh, and an added incentive is that we'll have some awesome prizes for people at the end of the month!
If you're interested in joining, please email onecrazypenguin@gmail.com or skinnygeekwithin@gmail.com
Happy Tuesday!